Prairie Fruit Growers Association
UI Design
Front-end HTML, CSS, JavaScript
WordPress Theme
WordPress Plugin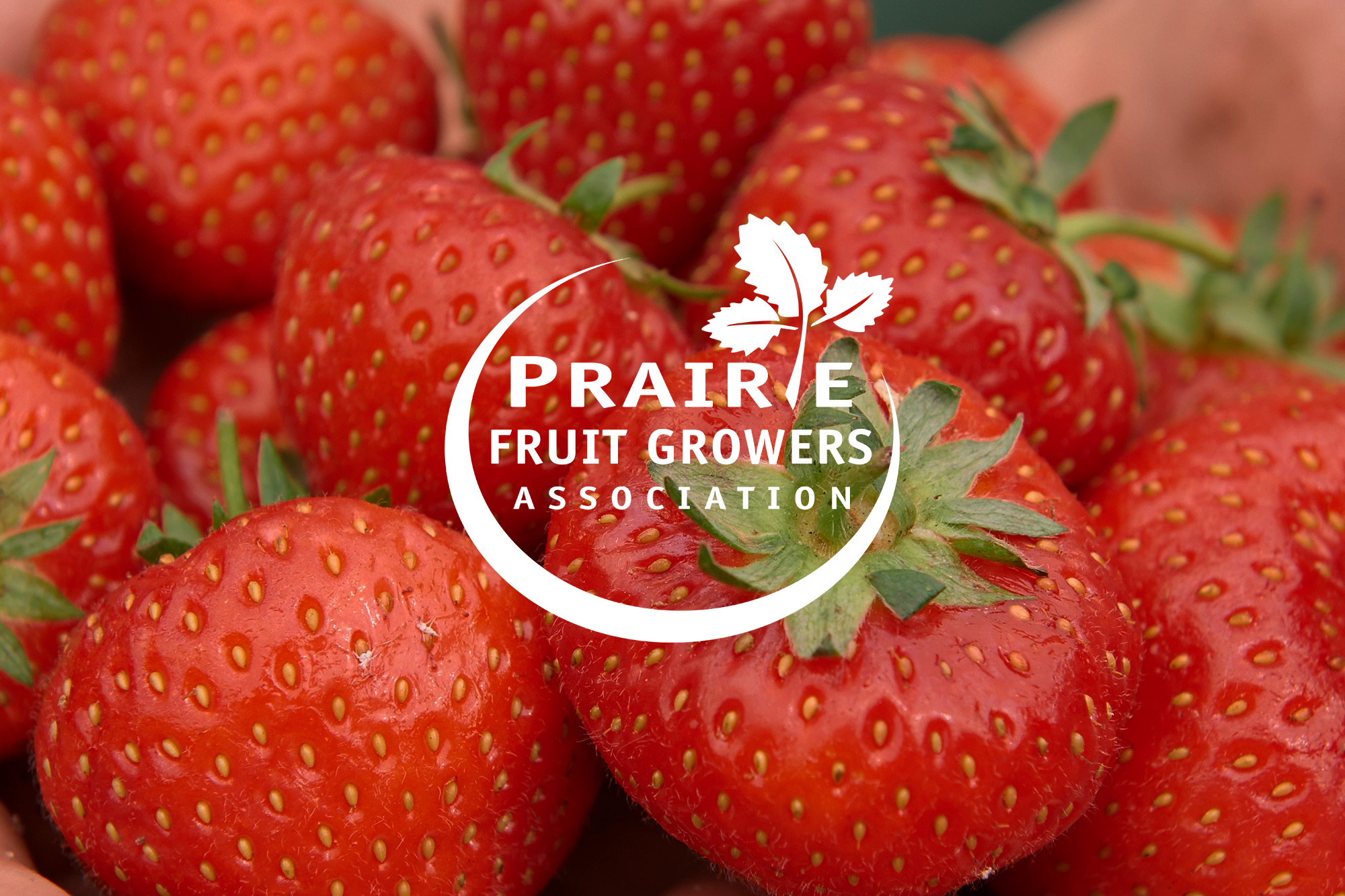 About the project
Since 1974, the Prairie Fruit Growers Association (PFGA) has represented fruit growers across Manitoba and Saskatchewan. My work with them started in 2019 when we reorganized and redesigned their website to make it easier for visitors to find local fruit farms. This redesign involved a custom theme built to take advantage of the new WordPress built-in block editor.
Starting in 2020, we took the next step in connecting more customers with fruit growers by designing and implementing an online booking system. This included a revamp of the farm directory to make it more user friendly, along with a system for growers to take reservations for berry picking right on the PFGA website.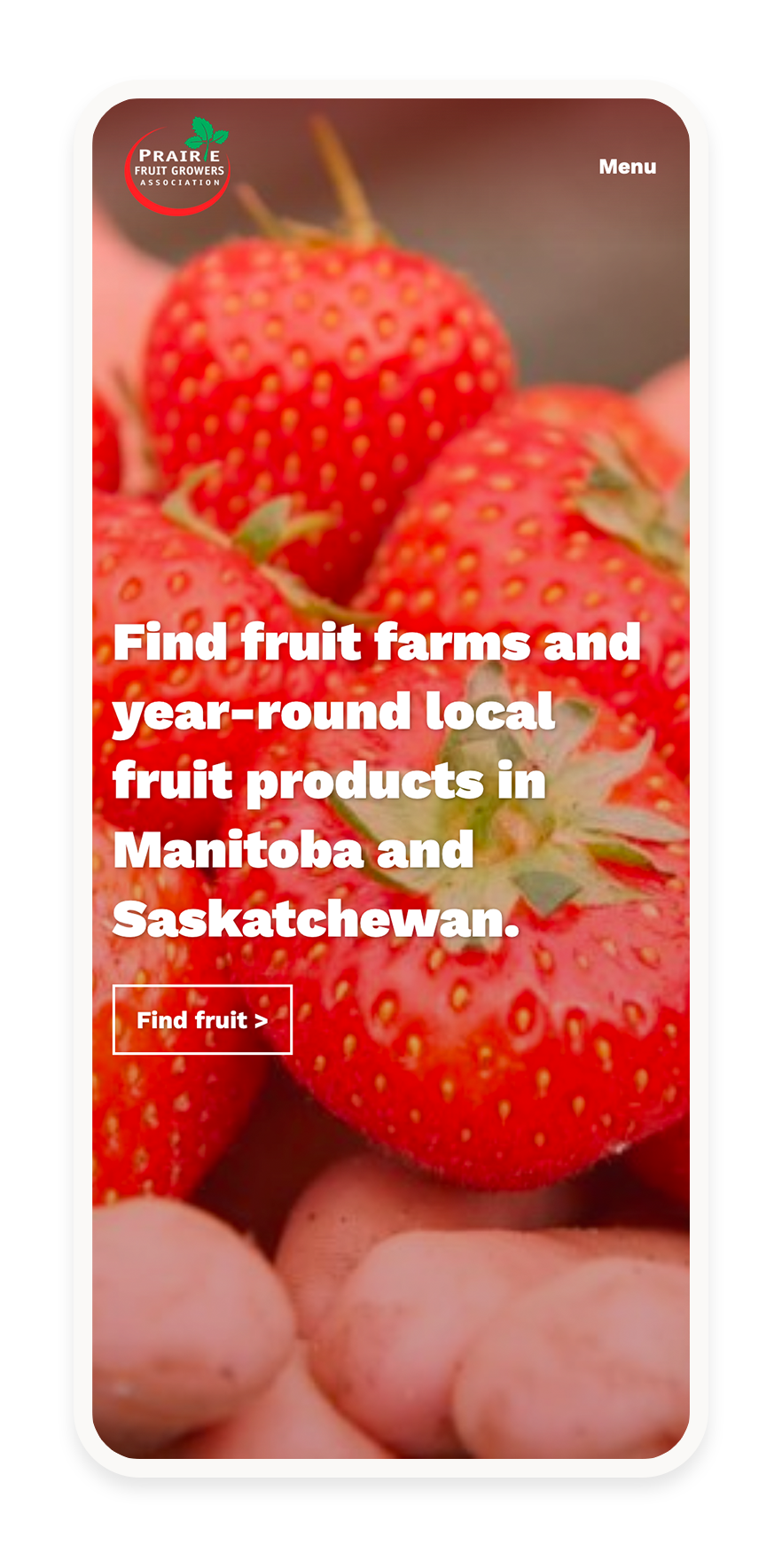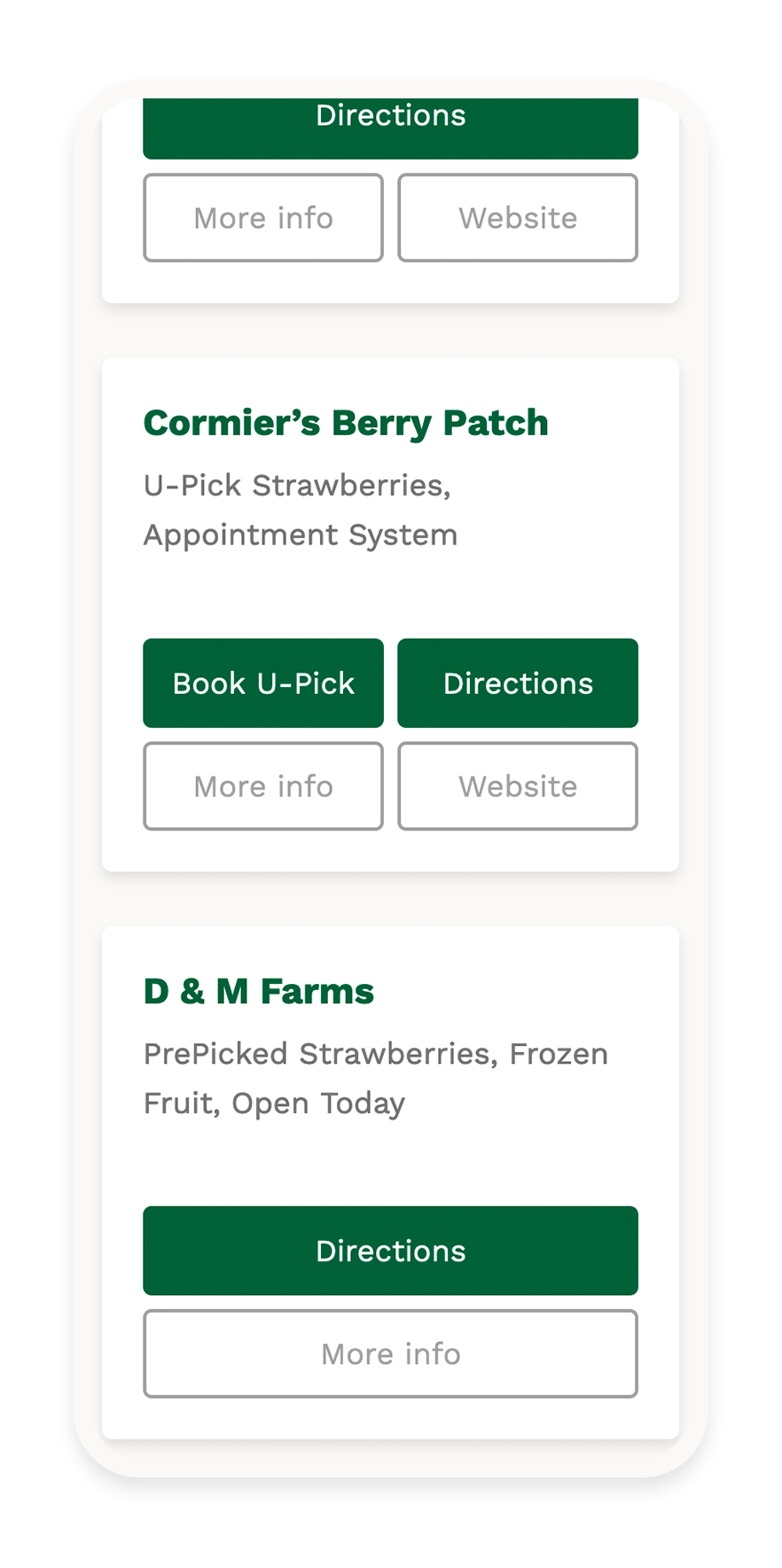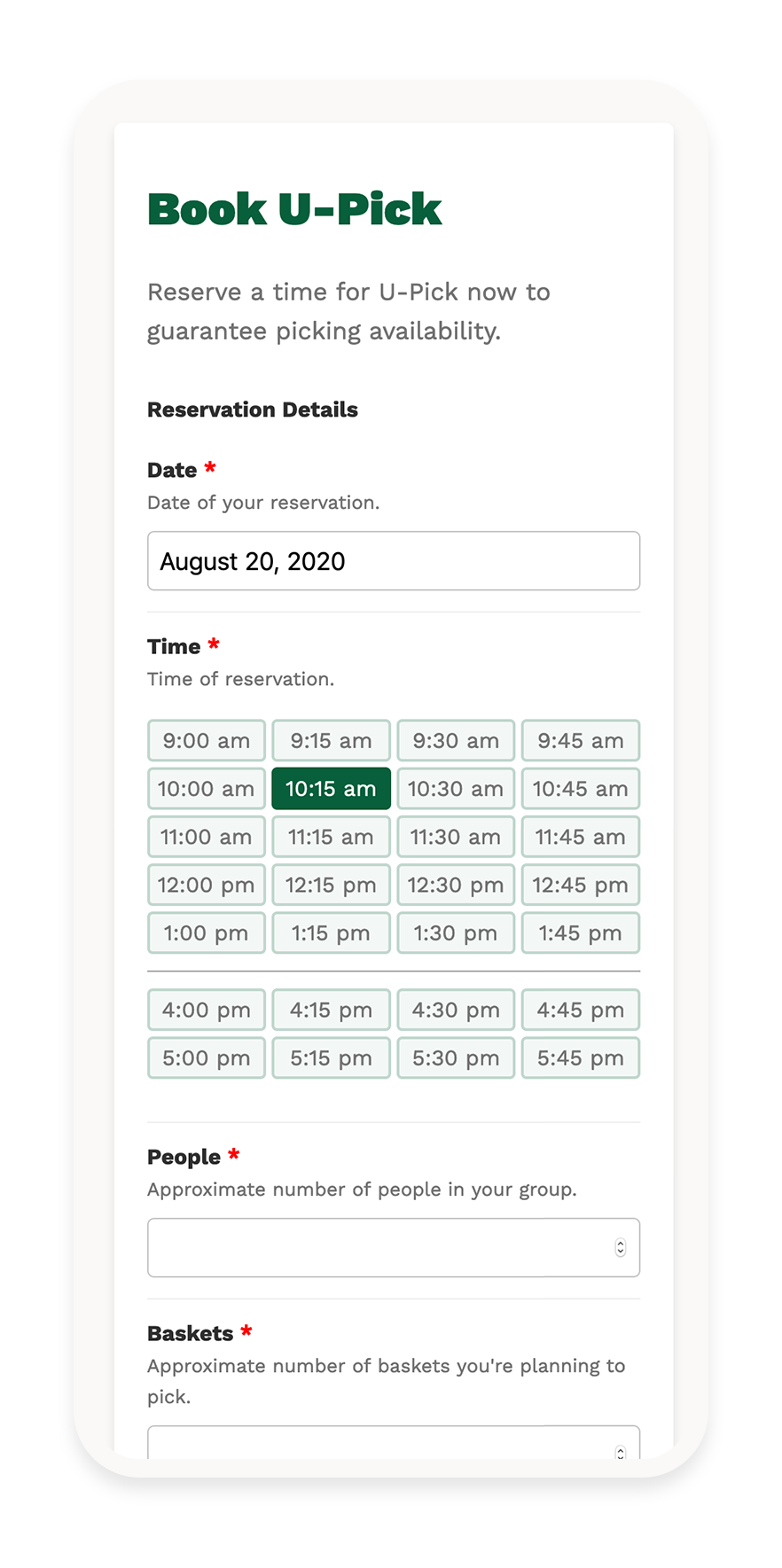 Challenges
Anticipating and accommodating demand for a seasonal product
Difficulty in getting day-to-day farm information to potential customers (conditions, hours, supply, etc.)
Previous website unable to meet the digital needs of both farmers and customers
Solutions
Improved ability to find local fruit farms via a farm directory
A reservation system enabling customers to book with confidence while growers can easily communicate availability on a daily basis
Consistent booking experience from farm-to-farm
Results
The PFGA website now allows customers to find all of the information they need, while making it easy for farmers to update this information and stay connected with customers.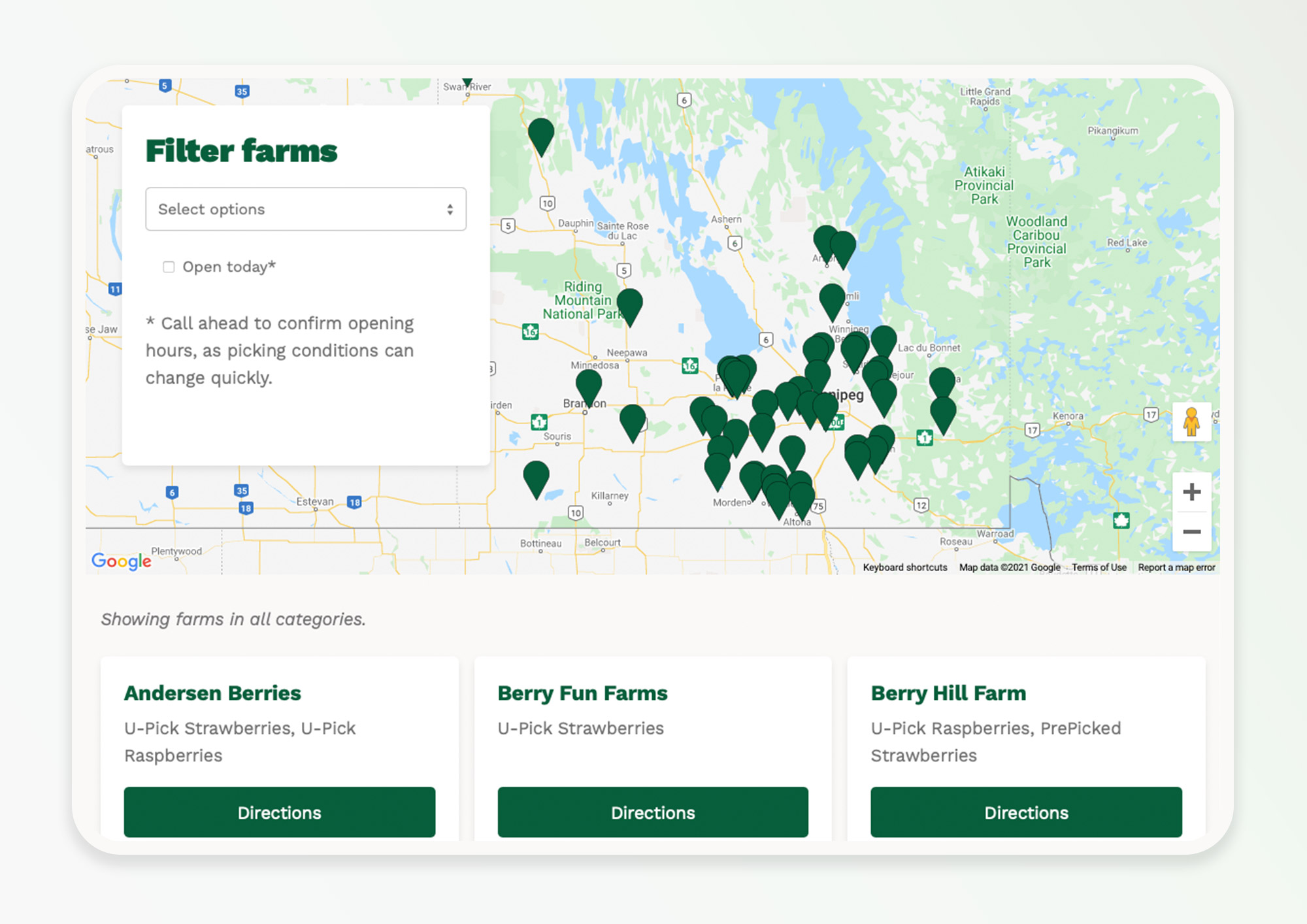 ---
Interested in working with together?