Refill Zerowaste Market Inc.
Visual Identity
UI Design
Front-end HTML, CSS, JavaScript
WordPress Theme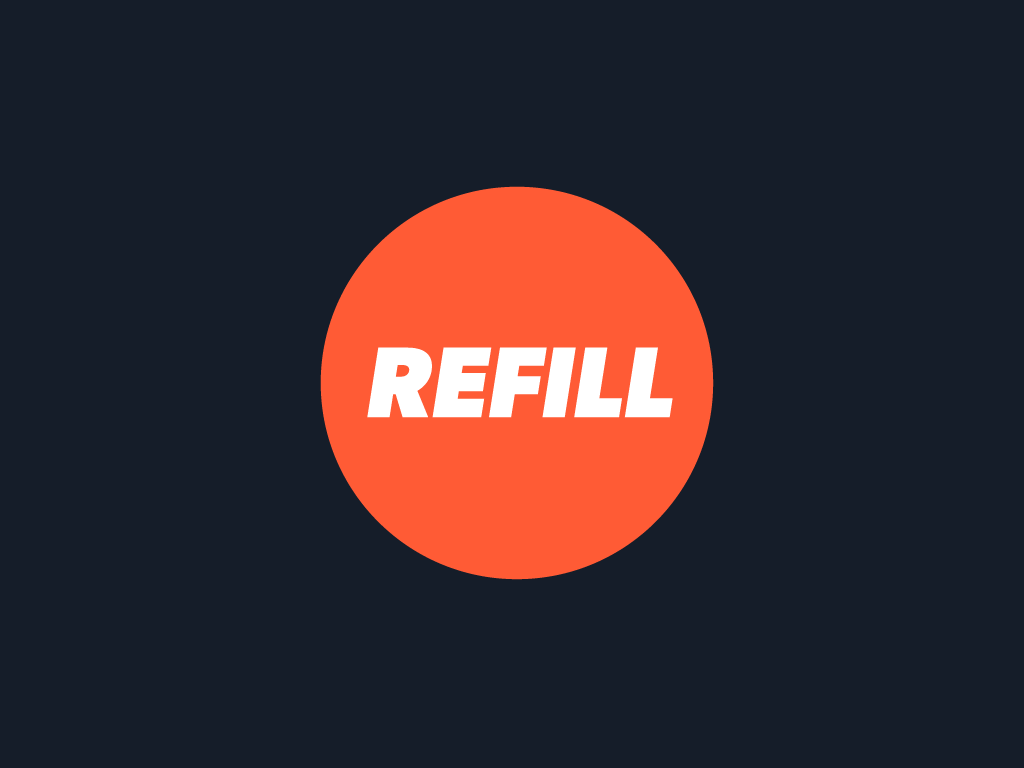 About the project
Refill Market offers a low-waste alternative for daily household goods - think laundry detergent, shampoo and hand soap. Products are sold in refillable containers with a deposit, to encourage re-use.
The goal of the branding was to bring an approachable energy to the low-waste world—a segment typically dominated by luxurious, muted visual styles. This energy is conveyed with a bright colour scheme, paired with bold, lively typography. The primary circular logo is used to reinforce the idea of re-use, of continuity and balance.
Custom icons
As part of a complete branding project, four bespoke icons were created in the brand colours to represent the core parts of what Refill Market has to offer.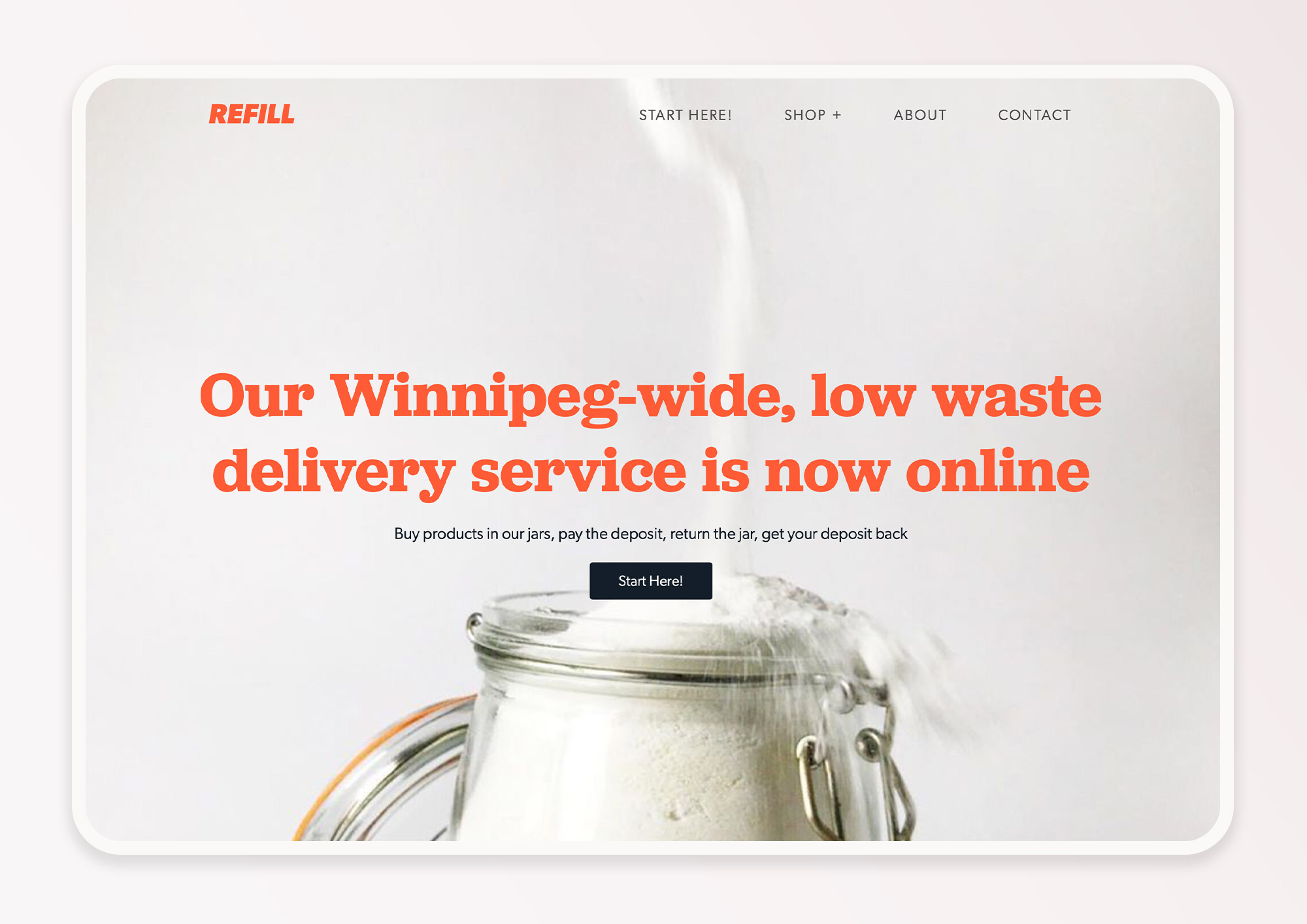 Refill Market Online Store
When we started the branding project, Refill Market was set to be a bricks-and-mortar store where customers would come to to purchase products and replenish their containers. As 2020 rolled along, it became clear the year 2 plan of an online store and delivery service needed to be brought forward.
What started as a landing page project evolved into a fully-fledged online store. This became the launch platform for Refill, opening long before their physical store. The site was built on WordPress and WooCommerce for maximum flexibility, using a custom-designed theme. Additional bespoke functionality included a deposits system, enabling Refill customers to order goods in re-usable containers from the comfort and safety of their homes.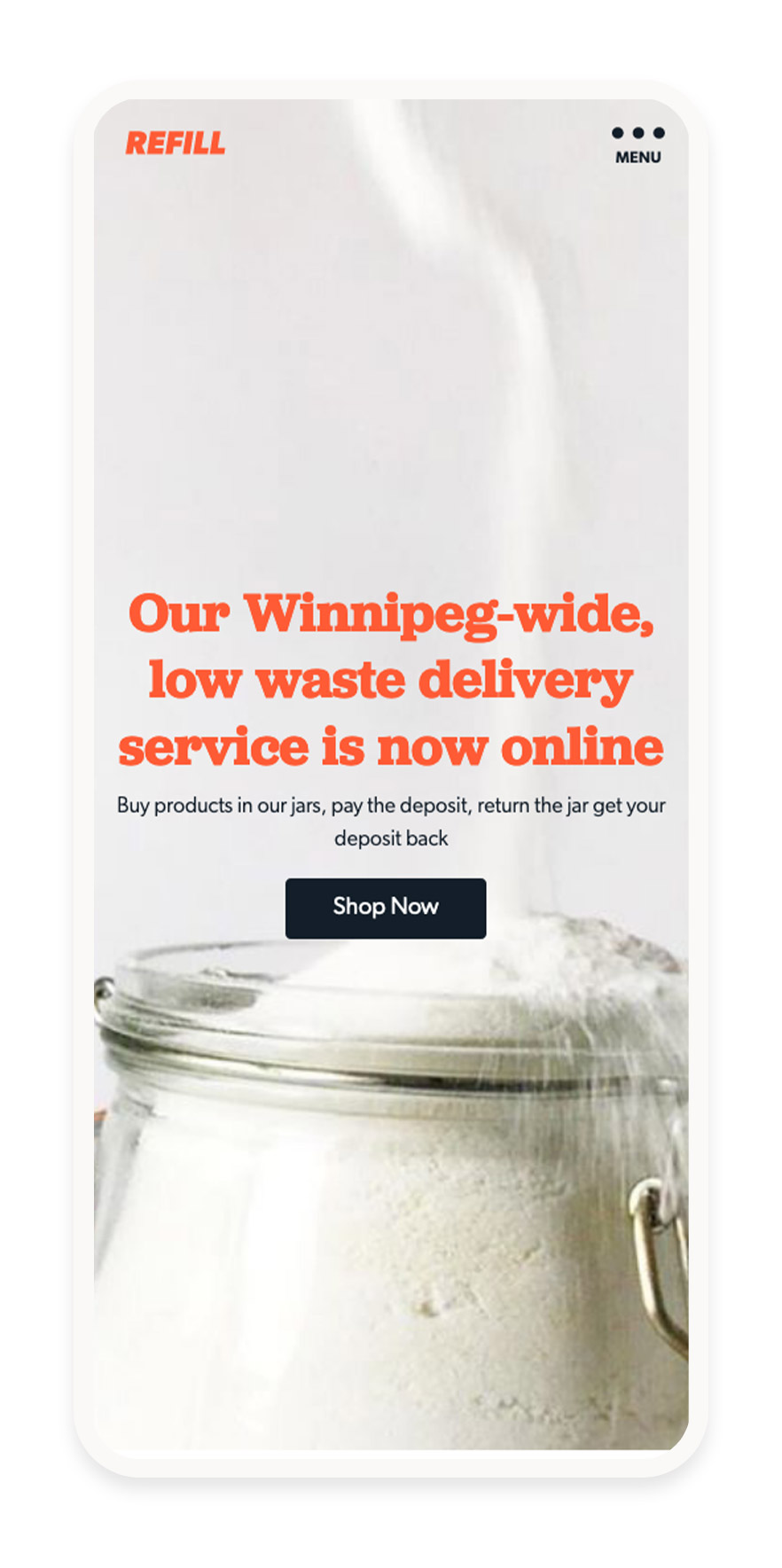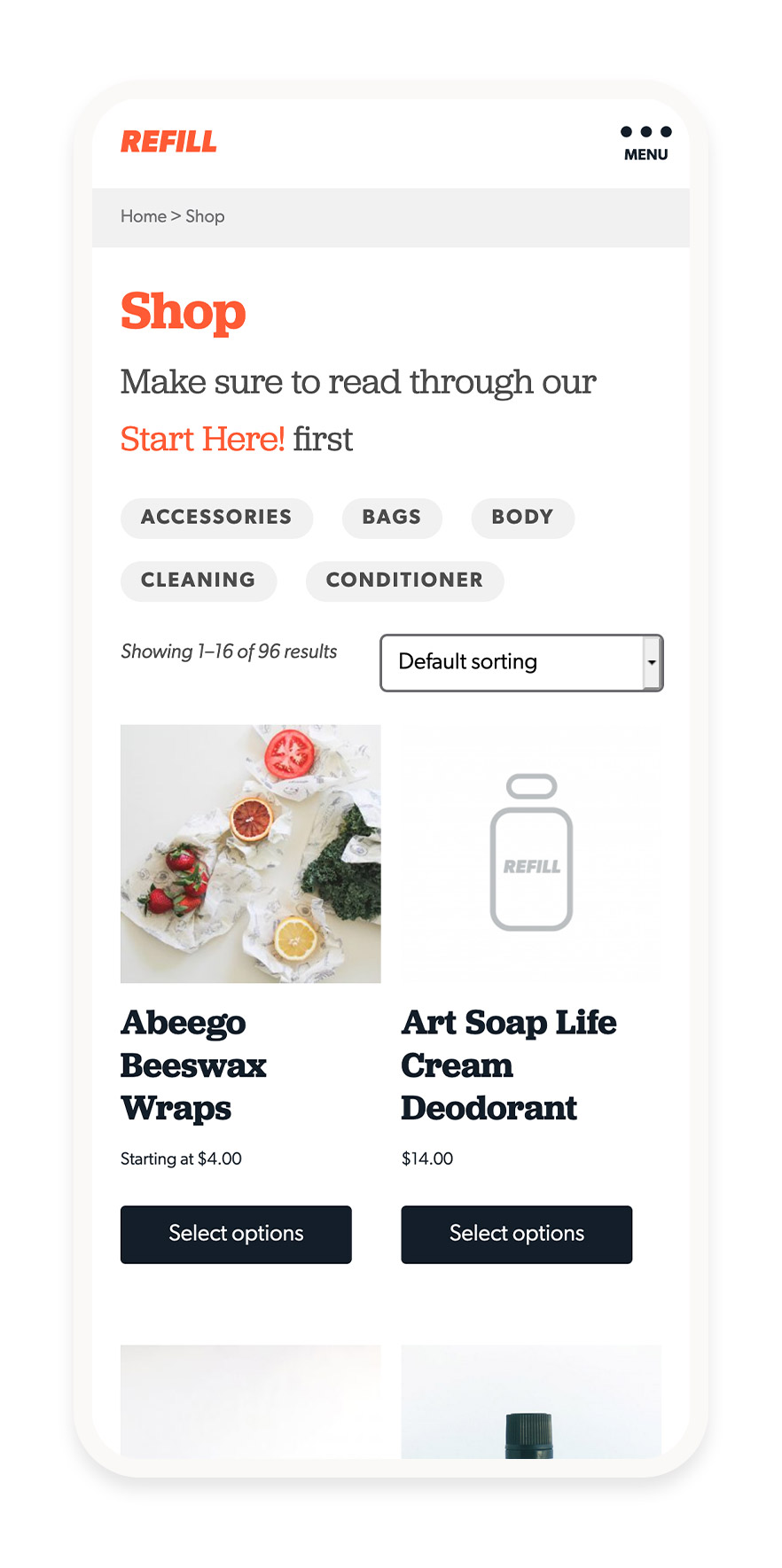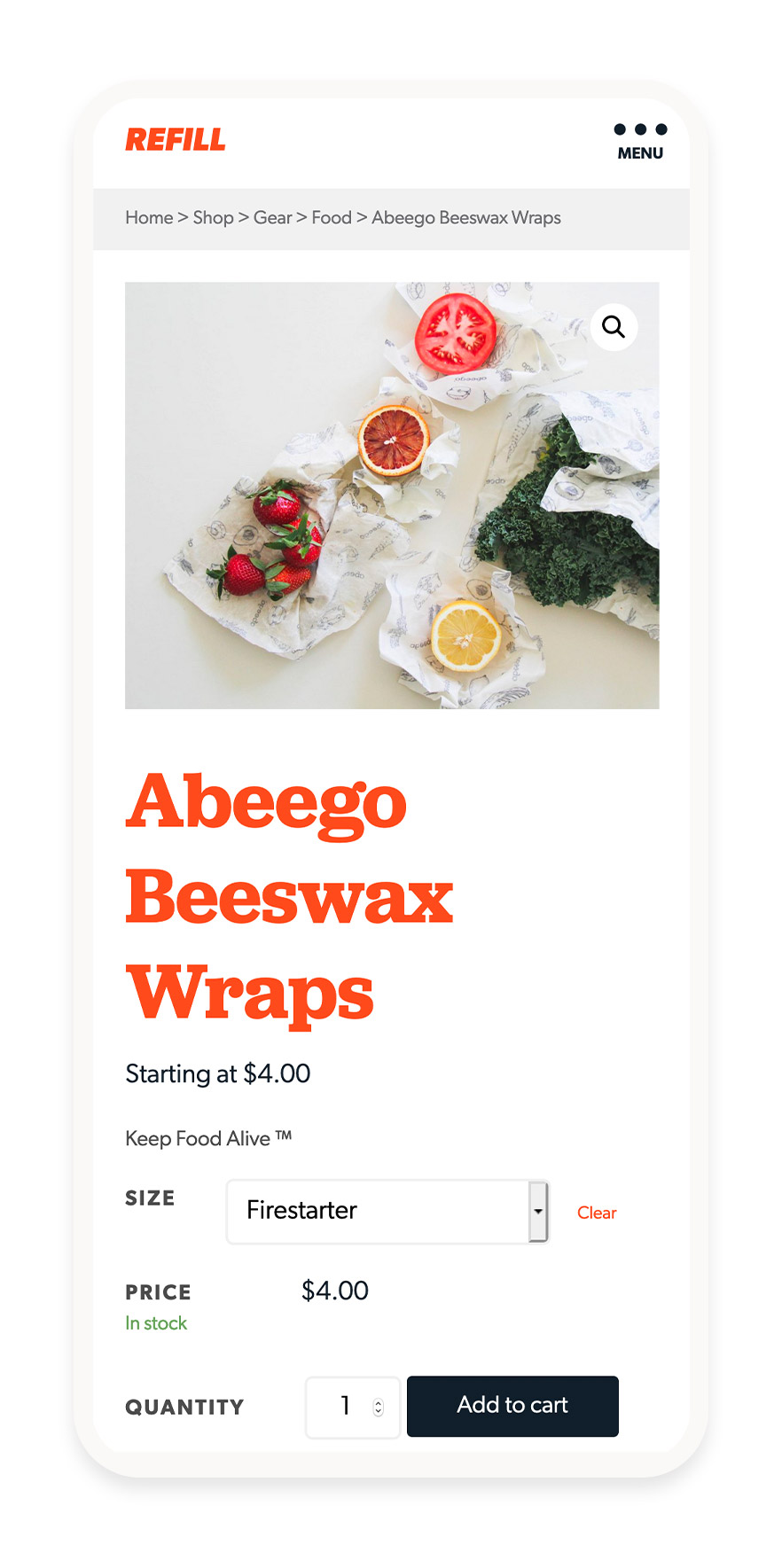 ---
Interested in working with together?