Sookram's Brewing Co.
Branding Strategy
Visual Identity
Label Design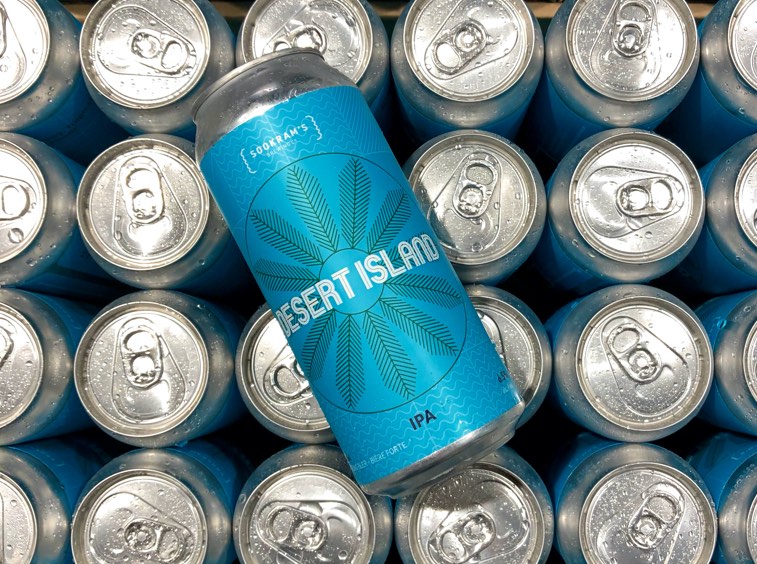 About the work
Sookram's Brewing Co. is a modern craft brewer, serving up beer in a family-friendly taproom and brewery in Fort Rouge, Winnipeg. The goal of the visual identity was to convey the welcoming, friendly environment, and unique, flavourful beer customers can expect in the taproom and from the can.
We combined minimalist typography, custom lettering, and a punchy colour palette to give each beer its own distinct aesthetic, while weaving a common thread throughout the family of beers. Each label uses bespoke patterns and lettering to tie the products together while emphasizing the unique qualities each beer boasts.
Adrian was such a pleasure to work with. He helped guide the vision and strategy of the project and really fleshed out the details to ensure each design created a lasting impression. Exceeded my expectations in every way and the process was such a blast!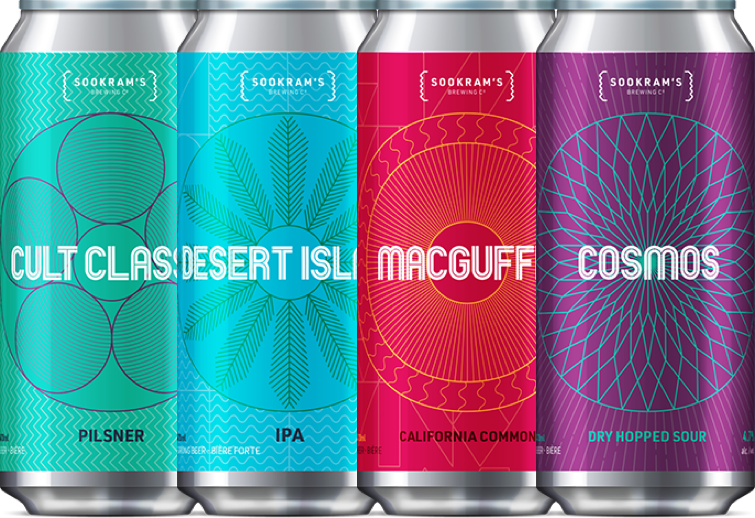 The Flagships
This project involved designing four labels that would form the foundation of an always-expanding lineup of beers. The challenge was to create a suite of labels that would look great together, while enabling each beer to stand out on its own.
I came up with a design system based on energetic colours, geometric patterns, and a round centerpiece. This system creates unity across the range of beers, giving each beer a recognizable "Sookram's" feeling, while giving plenty of room for creativity with future beers.
---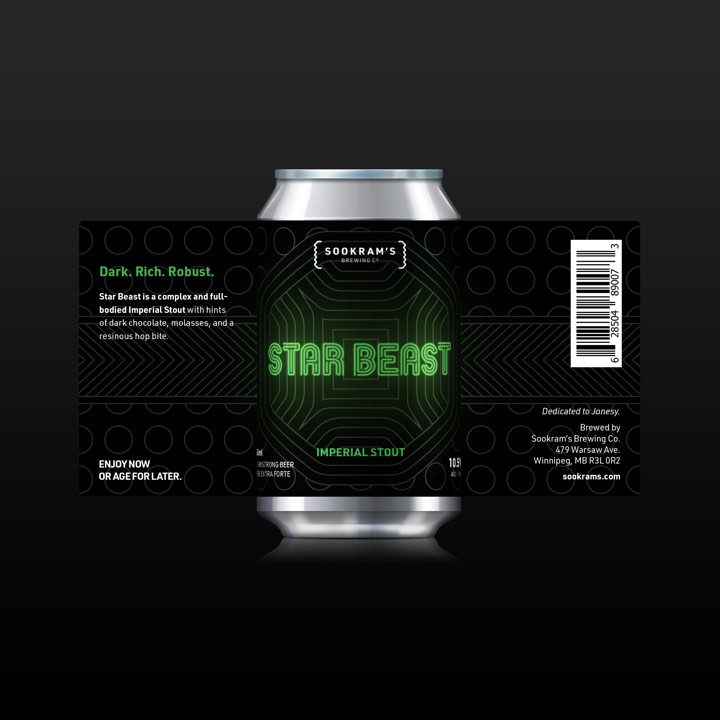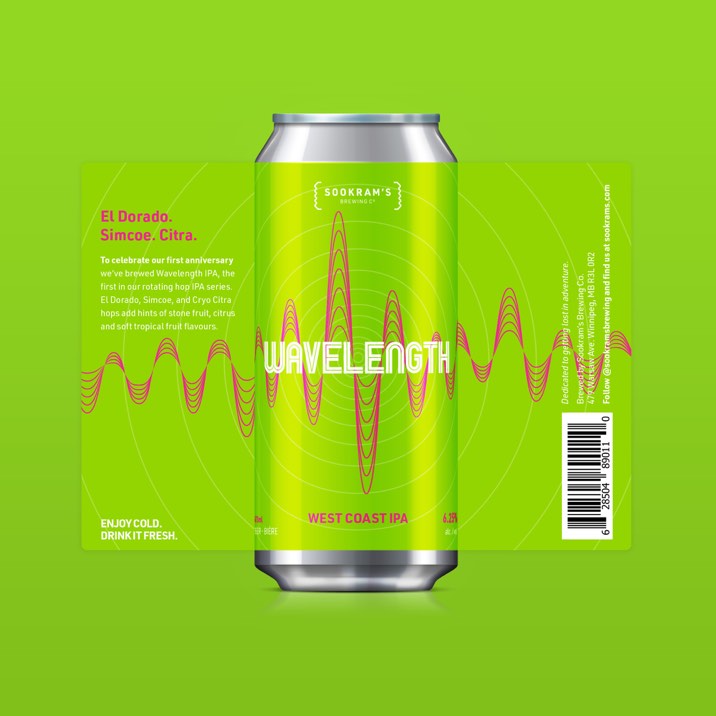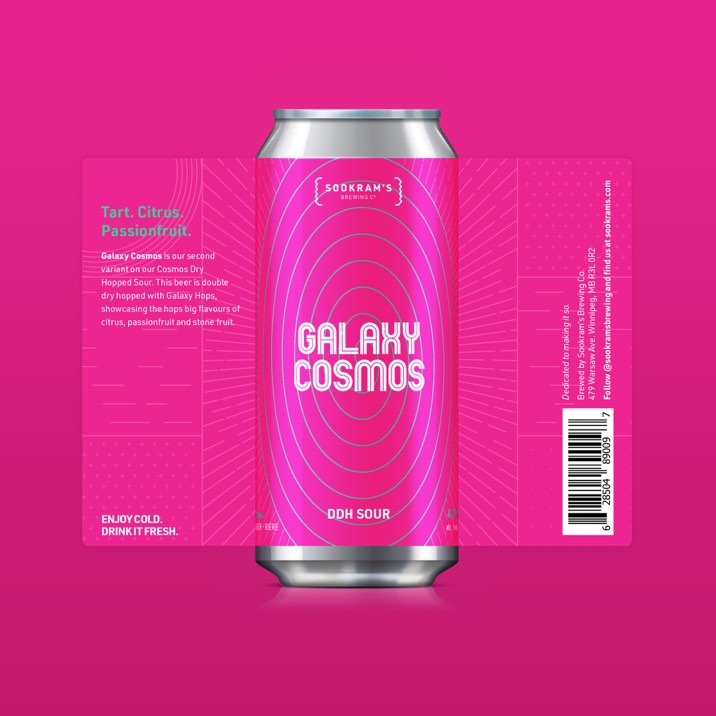 ---
Interested in working with together?